About the Artist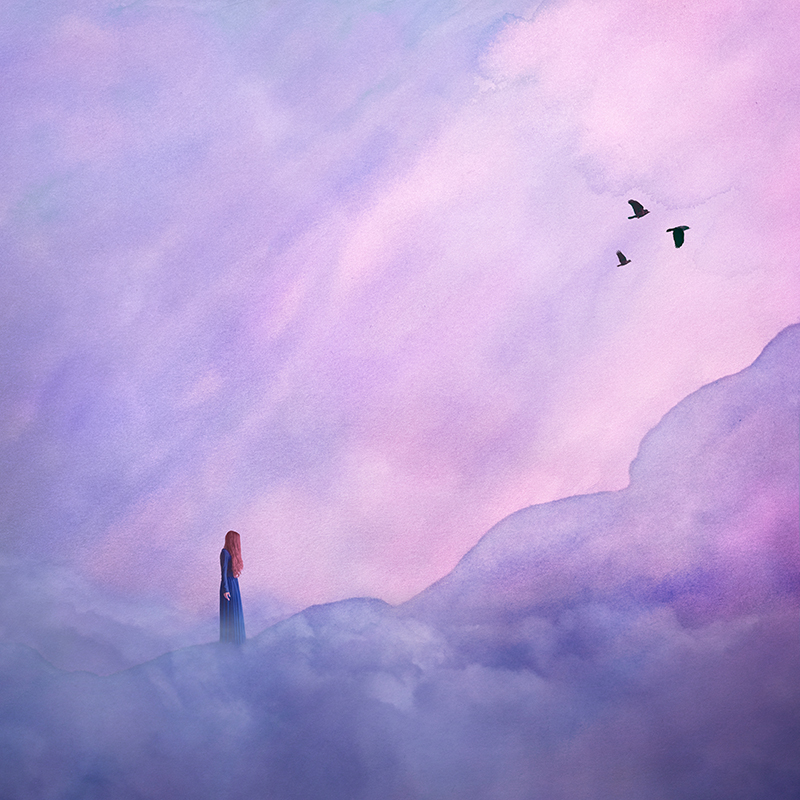 Surreal and whimsical imagery dances with the subconscious in the dreamlike spaces between worlds. Themes of identity, belonging, and personal exploration are brought to life with a sense of childlike wonder and curiosity. I invite you to step into the world beyond our masks and to rediscover an inner longing for paradise in a world of unthreatening mystery.
---
"If I find in myself desires which nothing in this world can satisfy, the only logical explanation is that I was made for another world." ~ C.S. Lewis
I believe we're made in the image of our Creator, which means we were created to create. As we create, we enter into a beautiful process that connects us with who we were designed to be. Creating is one way we move a little closer to the world we were made for.
My goal is to create melodic imagery that pulls you into a space of wonder and imagination. I explore lucid dreams in vivid color. Deep jewel tones and the occasional pastel weave together to create the worlds that only exist beyond our own. I'm currently experimenting with mixed media and alternative processing to bring an added sense of whimsy to an already dreamlike world.
Creative self-portraiture, in many ways, is a form of visual journaling. Grounded in elements from the real world, I use the art of conceptual photography and the magic of Photoshop to create an atmosphere of uncertain clarity. I explore the world beyond the stories we tell ourselves, and reveal the emotions that loom beneath the surface and filter through the subconscious.
Standing on the precipice of shattered dreams and the liminal spaces of our minds, my work incorporates elements of fine art self-portraiture, conceptual photography, and mixed media to create composite images as a form of reflective surrealism. Through the creative process, I fight for hope and seek the Light in the spaces between who we are and who we could become.
❧ Amarie
Instagram: @hopelightconceptual
Clubhouse: @hopelightimages